Vice is giving us access to worlds and point of views rarely seen anywhere else. Their expose on Karachi was dangerous and raw. This video is not as dangerous but the access is still amazing.
If You've Never Been to Karachi, You've Never Been Killed
This is incredible ballsy journalism. Mingling with some of the most dangerous people on this planet in one of the craziest, most violent cities with an educated, skeptical commentary to round it off. The top video is part one of 5. The rest are below.
What a lovely way to tell a story!
Hilarious mashup! Could use another layer of color correction and cut downs.
Thanks everyone.
Love the production design. A lot of household names in the mix. This is Hollywood seen through fresh eyes.
Thanks Christian.
A short film written and directed by John Whitney and produced by Phil Garrett at Arbor Avenue.
Watch Measured Sacrifice.
Two powerful leaders fighting for territory start a world war. Two pilots from both sides are entangled in a dogfight in the air. By chance, the two pilots are stranded upon a small island in the middle of the ocean.
An animated film by Jokelate.
Watch it. (Flash Video)
Poppy is a "performance capture" CGI drama directed by James Cunningham (previously: The Natural Order) where a soldier from New Zealand finds redemption in the hell of the Great War.
Motion capture was performed in a one day shoot at Weta Digital. It just had it's international premiere at Telluride Film Festival.
Watch the trailer at Poppy official website.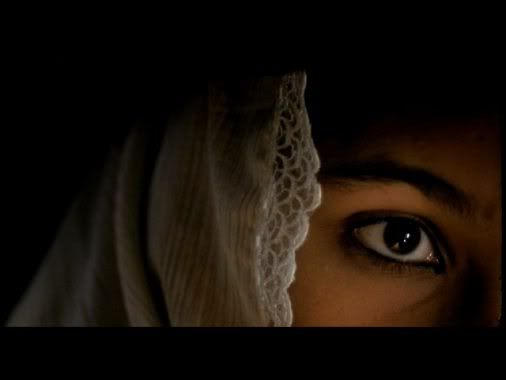 An Iraqi family's meal is interrupted by the sounds of incoming missiles. They share a surprisingly intimate moment as they wait uncertainly under the dining room table.
Written and Directed by Chase Palmer. Director of photographt Andrij Parekh. Edit and Sound Design Miky Wolf.
Watch it. (Flash Video)
Start working with the U.S Government to protect the Constitutional rights of Guantanamo Bay detainees and captured Enemy Combatants today.
Japanese biwa player performing Dan-no-ura, a song about the last battle between the Heike and Genji clans.
Watch it. (Flash Video)
Slow tracking shots through hellish scenes. The ending is mysterious and resonant.
Watch it (via Giavasan's Horror post)