This is fantastic. Great father, cute kid and a expressive little train.
This video from start to finish will make you happy. People chasing after their dreams is always a strong story but when it is a little boy building his own arcade out of cardboard, you have reached some type of nirvana in storytelling.
The Daniels duo were also responsible for the Weetabix commercials. Their videos are just packed with fun.
What feels like highlights of a conversation with a 7 year old.
Cute and fun. (via Edit Blog)
It is such an amazing story that it is hard to believe that it is based on the truth.
I've never seen this guy before, why the hell not? Damn you big, gigantic, intergalactic internet tubes!
Fun. Thanks Chelsea.
Not the kind of videos we post here but this simple video is perfect in its own little way.
Absolutely lovely project. Via NoFilmSchool, where you can also find a video on how it was made.
Stories within stories.
More of the live song/filmmaking here.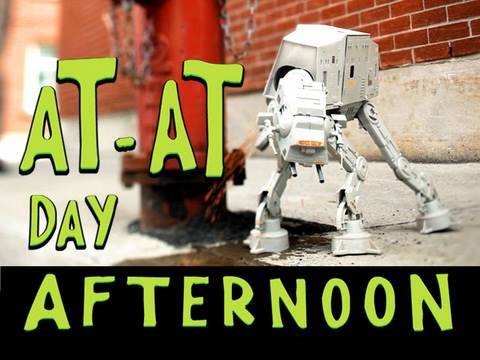 Captures my little guy perfectly.
Fantastic story. The official website.