What? I have never heard of Craigslist TV. The series and this episode are just lovely.
(via Kottke)
Music video for :papercutz's single Do outro lado do espelho (On the other side of the mirror) directed by Javi Devitt.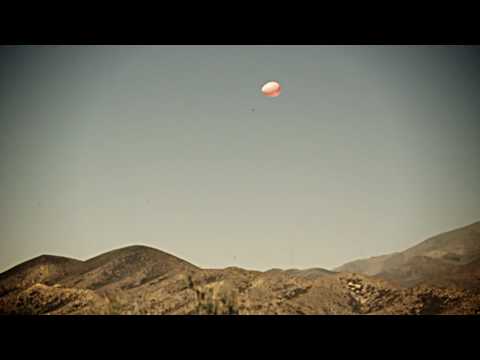 Not for the faint of heart.
In 1980, Jimmy Carter established the Arctic National Wildlife Refuge in the Alaskan Interior, cutting off 19 million acres of prime boreal wilderness from the mitts of fur trappers, oil tycoons, and would-be lodge owners alike. Only six families of white settlers were grandfathered in and allowed to keep cabins in the refuge—of them, only one still stays there year-round living off the land. His name is Heimo Korth, and he is basically the Omega Man of America's Final Frontier.
More of the live song/filmmaking here.
Lovely. (via Vimeo's 25 favorite videos)
Watch the film here. Part of "The Responsibility Project" series.
So well done. Reminds me of David Gordon Green's opening for George Washington. (via Kottke)
Update: George Washington opening

I almost quit in the beginning but as the mood unfolded, I stayed. We have all been in this mood before – a introspective look at the loss of innocence, and felt a little cleaner and more depressed at the other end of it. Wonderful.
Cotton Stones from Jonathan Entwistle.
I just love these talented young actors. Wow. Strong in every element but the performances carry it.
Southern wedding gets the Rahman treatment. Somebody needs to hire this guy as an editor.
I have seen so much coverage about the innaugaration of Barack Obama but this is clearly the best. Trevz, an African American New Yorker goes to Washington D.C to experience the once in a life time moment for himself. We don't have the great technology wizardry of the network cable news do but here is a perspective that is much truer to the experience.
Watch Part one, two, three, four.
It has been a while since we heard from the Four Eyed Monsters (filmmakers Arin Crumley & Susan Buice). We have interviewed them in the past. I have fond affection and respect for them and their work. Many times, since all hoopla died down, I found myself defending them, their work, their way of doing things.
The biggest objection I hear is that they teeter on the obnoxious. A feeling akin to an older person feels to a younger person describing their lives as a grand-new-once-in-a-lifetime event when it is actually commonplace and repetitive. If you are in your late 20's or later, these podcasts and the drama it revolves around remind you how silly, shallow life is in your early 20's. But that could be intriguing in its own right.
These new podcasts will not change any of those perceptions. We are in our middle 20's. The relationship is past the film and focused on itself. The big twist is that Susan has decided to be a stripper. I am a little confused on the reasons. Money, sexual exploration and a bigger-middle-finger-fuck-you to Arin are thrown in the mix. One reason, not touched upon, but in the mind of the viewer, would be that Susan, like Arin, are exhibitionists. It does boggle the mind how much recording taking place. Newest fetish: videoblogging!?
Like all of their earlier podcasts, they are honest about what is going on but not truthful. What I mean is that they are stating and describing what is going on. But nothing else. They have added what must be the most annoying cutaways to enhance these statements. But they stop there. What could be incredible conversations are cut short by a montage of beat-over-the-head physical illustrations of what has already been said.
Still following, still interested. As I have plead to the creators of Lost in the past, be easy with the fill.
Episodes nine, ten, eleven, twelve.
Photograph from Susan's flickr account.
Home video made by two hikers – on the day they went missing. The truth is out there…
Watch it. (Flash Video)
Download available on Atom Films.
If you have any clues, contact Tacoma County's Sheriff Dept.