A stalwart cupcake yearning to find something beyond his world of sugar cube skyscrapers and frosting-covered friends. When his makeshift boat crashes on foreign shores, he makes a shocking discovery that changes him forever.
A stop animated short film by Kirsten Lepore.
Watch Sweet Dreams.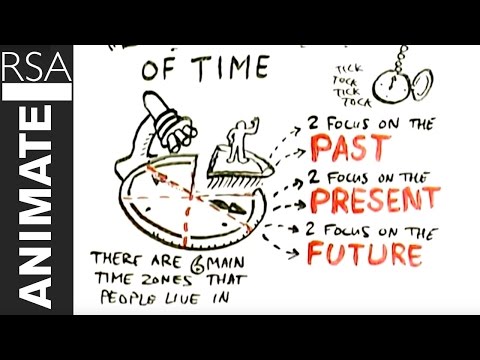 via Sikk Days
Coalition of the Willing is an animated film about an online war against global warming in a post-Copenhagen world.
The film is a collective opera produced at the Knife Party and will be released on the official website in 6 staggered 'waves' approximately 2 weeks apart, with 4-5 film sections uploaded in each wave.
Time-lapse perfection illuminates a narrative about stepping outside the box—literally!
You can read my review of Jonathan Bensimon's promotional film (must be vintage season for sponsored films…) over at Short of the Week.
Watch Tokyo/Glow.
Description of the video quoted from britanick.com
A sentence or two crediting the authors of the video.
Like America, some of the greatest British journalists and analysts also happen to be comedians. Watching The Last Laugh with John Bird (in the guise of investment banker, George Parr) and John Fortune (together known as the Long Johns), the same can certainly be said in Britain as well.

This is a transcript of this insightful comedian team who brilliantly and accurately describe the mindset of the investment banking community in this satirical interview. It was especially insightful considering this was recorded last year.
Watch it. (Flash Video)
Are we truly free? Are our desires truly our own or merely imposed products of the society we live in?
"Film critics' jury of the 32nd International animated film festival in Annecy (Nadezhda Marintchevska, Avedik Olohadjian and Doris Senn) has decided to give the prestigious FIPRESCI Award to Ona koja mjeri (in English: She Who Measures) by Veljko Popovic."
The movie was developed at Lemonade 3D and produced by Kenges.
Watch it. (Flash Video)
New York Divided is an exhibit which draws from the New-York Historical Society rich collection to explore the turbulent half century of the city's history with southern slavery.
The exhibit spans thru several medias, including a website and obviously video installations and short movies, like this one directed by Benjamin Goldman.
Watch it. (MPEG-4)
Italian director Adamo Paolo Cultraro is shooting his first feature film and is writing down basically every detail about the production process.
The movie, entitled Corrado, stars Tom Sizemore and Joseph R. Gannascoli from The Sopranos.
Adamo's MySpace.
Neuroanatomist J. B. Taylor had an opportunity few brain scientists would wish for: one morning, she realized she was having a massive stroke. She studied and remembered every moment as feeling her brain functions slip away one by one: speech, movement, understanding.
A powerful story about how our brains define us and connect us to the world and to one another.
Watch it. (Flash Video)
via Ehrensenf
This is a story of two clockwork men, whose dependence on one another is crucial for their survival. Imprisoned in a room for years until one day they get a chance to escape.
A short movie by by Edward Barrett.
Watch it. (Flash Video)
The Lemon Tree "addresses our constant hunt for perfection. The closer we think we are, the more distorted our memory of it becomes."
"Perfection portrayed through a world of plastic beauty, leading to neglect the others and ourselves."
The film was directed by Will Campbell and Tuyet Anh Vu, written and produced by Jett Steiger.
Watch it. (MPEG-4).
Official website.  (Flash Video)
Now that President Bush has declared martial law, it will be illegal to own precious metals after the first of the year. Here's a sneak peek at the new currency.
Watch it. (Flash Video)
Well, not really, but the point is the same… The clip is from special edition of Inland Empire.
Watch it. (Flash Video)
Marcos "Boca" Ceravolo and Ryan Ulrich present a clever motion piece that tells the story about the universe origin. With a twist.
"Duelity tells the creationist's version of the beginning of the universe using the language of science while simultaneously presenting a scientific cosmology using biblical lingo."
via ComputerLove and MotionoGrapher