Cute. I love the way kid explore stories, not just tell them. Similar to Kid History.
Sensology is a short animated film by Michel Gagné that visualizes in abstract form, an improvised musical session by two leaders of the avant-guarde jazz movement, Paul Plimley (piano) and Barry Guy (bass). The music was recorded on November 9th, 1995, at the Western Front in Vancouver, Canada.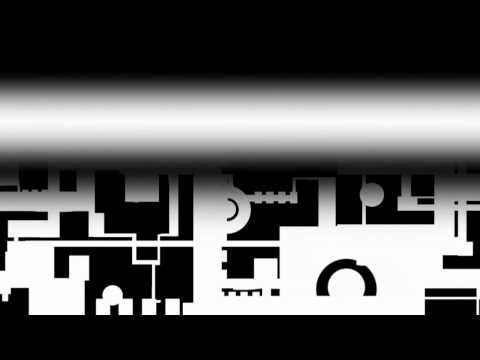 (via Giavasan)

Based on the French Parlor game, this new web series by various filmmakers features individual shorts that respond to the last line of text from the previous director's script. Some of the connections are quite loose.
With eyes of every man riveted on her – Like many of the films here, excellent shooting and casting.
She turns back and faces forward, at peace – Lovely idea. I expected it to end more cynically and I am glad it didn't. Not necessarily a happy ending but the character fights beautifully.
She walked calmly disappearing into the darkness – Repetitive. A lot of potential, I am not sure it delivered.
Without missing a beat, she asks "Waffles for Breakfast?" – The weakest of the bunch.
And she stares longingly at what she has lost – "Exquisitely" shot. Beautifully directed. A great reason to love short films.
Word play, playful, foolhardy, ditsy, sing song.
Reggie loops his own voice to create an improvisated piece of music, even in stop motion.
None of this was manipulated by editing.
Watch it. (Flash Video)
Mel Blanc talks to Johnny Carson on the Tonight Show. The nazi pig is top notch!
Watch it. (Flash Video)
In this clip, the Fab Four are taken in a moment of stoned-like (like?) fun, during a recording session.
Watch it. (Flash Video)
Five Strangers Who Were Picked To Live In Ikea And To Have Their Lives Taped…but they should have told ikea.
Damn funny and damn ballsy. Better than any other Real World show. I would love to have been there at Ikea watching the blow-up.
(thanks Sean)
Wow, talk about pressure. There's no eraser or grid to work with. Just a cloud of air and a half formulated idea in the brain.
using a unique method where they combine two highly developed techniques.
Invisible pen strokes in the air recorded with Motion Capture become digital 3D-files.
If I were a hipster and had some boring pad some urban metropolis, I would definately want to rock out my own computer captured furniture. Not to mention, the video of making the piece looks pretty fricken rad.
Ajit covered human responses to the OK Go music video, as well as the Lego version and the live at MTV, and maybe others…
But what about cats on treadmills? Or should I say, owner of cats?
Watch November. (Quicktime)
Watch Calaison. (Quicktime)
Calaison deserves a bravo because its owner is still alive to post the movie on the net. So I'll file it under "Journey of a Hero"…
"Essentially, this little movie is a series of headshots of people (mostly children) trying to keep a very nasty candy in their mouths for as long as possible."
Short movie from 1993, directed by Jessica Yu. She has also directed episodes of The West Wing, Lyon's Den, ER, and Mr. Sterling, as well as The Guardian.
You can't help but laugh while watching! Also, I can't help wondering if that thingee was some kind of joke, or a real candy? Anyway…
You'll notice how the music perfectly fit the images. It seems like the first scene is completely designed upon the music. But that the kid was obviously not acting!
Watch it! (Quicktime)
I am not impressed, I could have done better! But what is interesting is that it has become so popular and that there is a new dance genre forming based on this phenomenon.
Watch the winner – Watch the group finale
More of my tasteless humor:
Ali G talks to a doctor – How many different ways can you call someone an idiot?
Ali G with Green Party – Besides Nader, no one seems to have a funny bone
Ali G and Da Media – Another round circle discussion about da Meda
Ali G talking to ex-White House Secretary – The silent faceoff is a classic
Borat's Guide to Wine Tasting – Getting him to hold the wine glass is a comedy act in itself

The pranksters Improv Everywhere are at it again, this time they did a Slo Mo piece at Home Depot where they either walked slower than the other customers or actually stood still. This, of course, freaked employees and the Home Depot customers. Fantastic! And unlike their earlier prank at Best Buy, the employees at Home Depot were very cool. One complained that he had missed part of it because he was on lunch.
Read and Watch – via Kottke
UPDATE: Works, at least right now…
The creators of Flickeur and Islands eventually joined efforts and the result is this astounding time waster.
A random movie generator. Random images are retrieved from Flickr, edited with random transitions and a random soundtrack is generated mixing random sounds from a 40 MB database on multiple tracks.
Start it! (Flash)