A series of five funny idents for television station Melody Aflam tells the truth behind Braveheart, Dances with Wolves, Titanic, Rocky and Seven.
Created at Leo Burnett. Directed by Mohamed Hamdalla at Lighthouse Film.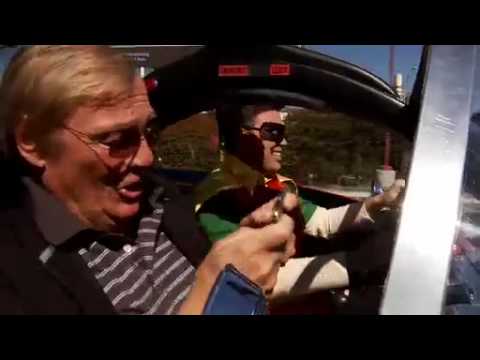 via James Wignall
Featuring Christopher Walken and Jack Nicholson.
The rise and fall of the most influential music band of the 80s. Kind of.
Directed by So-Me and Machine Molle.
Watch I Think I Like U 2.
To mark the bicentennial of the birth of Edgar Allan Poe: January 19th, 2009; this adaptation of Edgar Allan Poe's dark and twisted tale of vengeance… Produced and directed by Mario Cavalli.
Requiescat in pace.
Watch it. (Flash Video)
Major Lazer "Pon De Floor" from Eric Wareheim.
Ummm…yes. So silly, I love it.
High Octane wacky comedy can be found here and here.
Seems like a fun road trip.
How wrong could possibly be a commercial. Well, when kids are involved, there doesn't seem to be any limit…
Watch it. (Flash Video)
This would have deserved a sure place in the Best of 2008 if I managed to find it before. Anyway…
Watch it. (Flash Video)
Thanks to The Stand
It must be December – snow is falling, children are writing letters to Santa and we're dragging 2008 through the mud in our all-singing, all-dancing, all-out year-in-review. Baby New Year '08 takes you on a tour of all of the good, bad, and worse the past year had to offer, all at breakneck speed. We're giving society a primo wedgie – everyone watch, point and laugh!
Watch it. (Flash Video)