What a brilliant way to show off your product!
Silly, fun and ridiculous. Much like Instagram. (Thanks Kristin)
I've never seen this guy before, why the hell not? Damn you big, gigantic, intergalactic internet tubes!
Hilarious mashup! Could use another layer of color correction and cut downs.
Thanks everyone.
I can hardly explain what it is. From NYT Lens blog:
"You're going from making iconic images to creating narratives," he said, "but there is less of a narrative capacity in 60 seconds, so you need to create something like a poem that can lead your imagination."
They are all weird oddities in their own way. Michael Douglas is the creepiest. One could write an epic novel based on those sixty seconds. Anthony Mackie's piece is also a standout. Matt Damon is a welcome sight. James Franco, well, that makes sense.
See the entire collection here.
Pecunia olet in this short comedy film by Marco Aslan, where our hero ultimately discover his superpowers (which incidentally is the same superpower shared by pornstars, prostitutes and Justin Bieber).
Watch Dollar Bill.
Newly signed Biscuit Filmworks director Aaron Stollar directed four hilarious spots staring Tom Cruise and a crapload of other stars for the MTV Movie Awards 2010.
Glossy has the whole package. Check out Les Grossman Show Opener, Risky Business, Hair and Wedding. Full credits are here.
One cash register, two strangers, and about $3.50.
Watch it. (dir. Jason Roberts)
NSFW.
http://www.dailymotion.com/video/xd2w3j
Meanwhile, in the fictitious world…
In the aftermath of an atrocity, Peter, a paramilitary, is confounded by a detective's questioning. An answer might offer a kind of redemption to both men but threatens to condemn Peter to a long prison sentence. Does he know the answer?
A short film by Billy McCannon.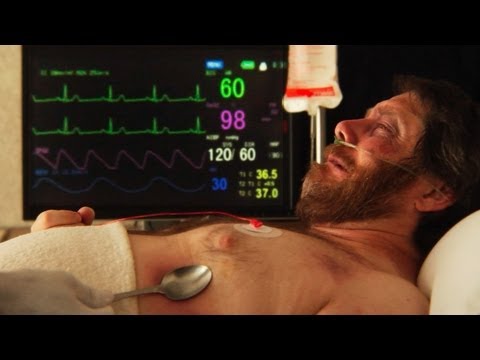 The Horribly Slow Murderer with the Extremely Inefficient Weapon by Richard Gale.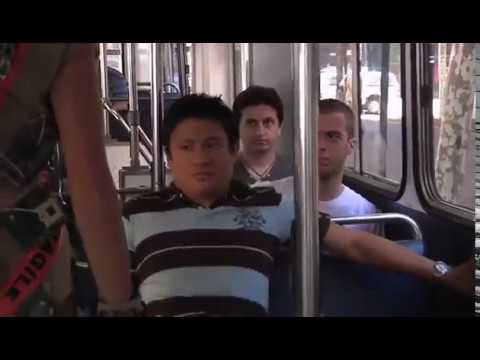 From Australian show Hungry Beast. LSFW. (via Axepose)
Smuuuuuuurfs!!! Bloody Smuuuuuuuurfs!!!
(via Wyld Stallions)