Keep your eyes fixed on those eyes, it gets trippy. This video creates a new category for itself: animation improvisation.
This superimposed layered video has been done before. What makes this brilliant are the choices that go with the style. What to highlight, what should be hidden and when do these happent. The dance is lovely. The "story" is simple but open to so many possibilities. Put it up in fullscreen and just sit back and enjoy.
Beautifully realized. Strong visuals. The ending doesn't come as a surprise, the twist is a constant refrain of shorts. There is only so much that can be done in a short film format but I did wish the film could have continued for a longer period and delved into some of its ideas.
One of my favorite videos I've ever posted here. There is so much that can go wrong with this idea where the entire thing could come off pretentious. Maybe to some, it might very well be a little pretentious. To me, the filmmaker, Martin de Thurah, walked the line beautifully, it is a dream but unlike some films about dreams, there is a connection to a reality that we can easily comprehend.
Truth be told, I can spend a lot of time looking at Iva Gocheva. Her expressions shift and move so quickly and powerfully, my feelings can't help from mirroring hers. Just lovely work overall. Excuse me as I watch it another time.
(via Robin Schmidt)
Films goes in a full circle. Lovely thought-provoking idea translated beautifully.
(via No Film School)
Sensology is a short animated film by Michel Gagné that visualizes in abstract form, an improvised musical session by two leaders of the avant-guarde jazz movement, Paul Plimley (piano) and Barry Guy (bass). The music was recorded on November 9th, 1995, at the Western Front in Vancouver, Canada.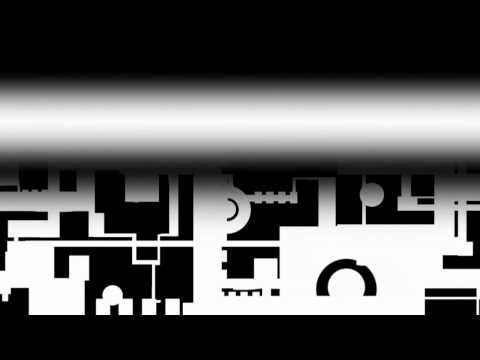 (via Giavasan)
And I'm still carrying the gift you gave, it's a part of me now, it's been cherished and saved, it'll be with me unto the grave and then unto eternity.

(Bob Dylan)
Love & Theft by Andreas Hykade.
Totally love the concept of differential coreography. Not sure about the execution. The director is Saam Farahmand.
Watch (Full HD) – Download (SD) – Discuss
(via Ehrensenf)
What you're about to see is a paranoid fantasy whose dark surface is disguised by white paint on its skin; it's an original elaboration on a classic idea of science fiction; it is a short film by Luis Briceno and David Alapont. Finally, it's in French, but no worries! You did this exact nightmare so many times that understanding the language is superfluous.
Watch Fard. (via The Awesomer) [IMDB]
One in a series of "8 new music videos commissioned by Massive Attack to be released alongside their eagerly anticipated album Heligoland."
Dir. Adam Broomberg and Oliver Chanarin / UK / 2010
Watch it. (Flash Video)
Yeah, you know, those strange animals who put their head into the ground. Let's see things from their point of view…
A short film by Lucas Zanotto, with sound design by David Kamp.
Watch The Ostrich.
Time-lapse perfection illuminates a narrative about stepping outside the box—literally!
You can read my review of Jonathan Bensimon's promotional film (must be vintage season for sponsored films…) over at Short of the Week.
Watch Tokyo/Glow.
Can't stop watching this film by Arev Manoukian. Looks even more gorgeous in Full HD on my TV.
Watch Nuit Blanche.
Lovely mood. I'm sure we will see tutorials, copycats of this technique very soon.