I love stuff like this.
It is such an amazing story that it is hard to believe that it is based on the truth.
You will love this story.
There have been a lot of wonderful video portraits of NYC, this is one of my favorites.
Submarine Channel presents Being A Fish In Japan: "Whimsical tales from fish obsessed Japan". A "minimovie" directed by Mischa Kamp and Mascha Halberstad and consisting of five segments, posted below, with a nice stop animated title sequence.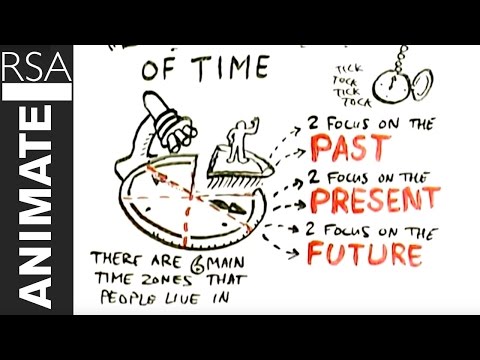 via Sikk Days
A beautiful documentary on the lost art of painted advertising produced as part of The Ritual Project sponsored by Stella Artois and directed by Malcolm Murray.
Not a lick of music till the very end. The silence, intermingled with the subjects speaking, is very effective. Of course, the imagery is just tremendous. Beautiful, something I'd love to imitate.
It will be interesting to see where this goes.
Hilarious that the workers have no idea what they are making. Wouldn't this video get the owners in hot water?
Appalled by modern day sex slavery, filmmaker Libby Spears began a covert investigation to document the worldwide child sex trafficking problem, and to see how and if it led back to the United States.
Watch the moving trailer to the upcoming documentary and visit the official website to support the project.
Pure Detroit from Ivan George.
Gorgeous cinematography that hints at social change. Somewhere between heaven, hell & quiet meditation.
I have seen so much coverage about the innaugaration of Barack Obama but this is clearly the best. Trevz, an African American New Yorker goes to Washington D.C to experience the once in a life time moment for himself. We don't have the great technology wizardry of the network cable news do but here is a perspective that is much truer to the experience.
Watch Part one, two, three, four.
Feature length doc.
In the summer of 2006, while the football world's attention was focused on Germany, thousands of players around the globe were training hard and competing to be part of another World Cup … The Homeless World Cup. It had been a wild idea by a Scot and an Austrian—to give homeless people a chance to change their lives through an international street soccer competition. Five years later, the annual Homeless World Cup had become an internationally recognized sports competition. 500 homeless players from 48 nations would ultimately be selected to represent their country in Cape Town, South Africa – coming from such disparate parts of the world as war torn Afghanistan, the slums of Kenya, the drug rehab clinics of Dublin, Ireland, the streets of Charlotte, North Carolina, the overflowing public shelters of Madrid, Spain, and the unforgiving city of St. Petersburg, Russia, where the homeless have no rights or identity. Win or lose, for these players it would be the journey of a lifetime.
We have posted some wonderful stuff this year, our annual best-of list gives us a chance to celebrate some of them. Dek has a great round up of his favorites. Also, our 2006, 2007 lists.
Shorts
Best Short: Glory at Sea – A 25 minute tour de force that uses a contemporary tragedy (Katrina disaster) to create a powerful myth that seems as old as the hills.
Special Mentions:
Best Stop Motion: Illuminant – To experience this on a big screen like I did at Carrboro Film Festival was incredible.

We posted quite a few innovative stop-motion video including Lucia & Adjustment
Best Short Doc: Bullet Proof Vest
Best Hidden Product Placement: The Ramp
Best Acting in Shorts: R.L. Jackson & Tori Lee in Remember When
Best Abstract film: Pencil Face
Also:
Special mentions for Animations:
Web
Best Web Video: Dr. Horrible – It is nice to see big name talent doing web content. It certainly lived up to the hype. Hopefully, this is a sign of good things to come.

Special mentions:
Music Video
Best Music video: Fleet Foxes: White Winter Hymnal – After a year full of shocking videos, especially in content, the one video that haunted me was Sean Pecknold's animated classic. Simple in style, resonant story and a great fuckin' song.
Sexiest Music Video of the year: Toe Jam
Special mentions Music videos:
Commercials
Best Commercial: JC Penney: Aviator – Also the cutest video of the year. The direction is pitch perfect.
Other awards
Best Interview of the Year: Katie Couric's interview with Sarah Palin – Unintentionally hilarious that changed the course of the presidential elections.
Best Parody: SNL's version of Katie Couric's interview with Sarah Palin – Saturday Night Live came back with a bang. Even more wicked than the original.

Best Online Radio: This American Life: Super
Note: Some of these videos were not released in 2008, they are included here because this is when we discovered them.