A documentary about how one film editor decided to get even.
Excellent questions by Jon Stewart and honest answers by Barack Obama.
Just brilliant. Youtube videos of camera getting damaged is tied up into this wonderful little video. Curious to know how some of these individual videos ended.
Ya' know? Who is Taylor Mali?
Very entertaining.
Holy Moly!!!!! I think I will lean towards evil and too stupid to care.
NSFW. Thanks Mags.
Seriously, what the hell is this? Stick around, it gets real weird real fast.
Classic education videos from the 50's altered for the modern world. Great idea combined with perfect execution.
More loveliness from Mister Sharp here. Via Metafilter.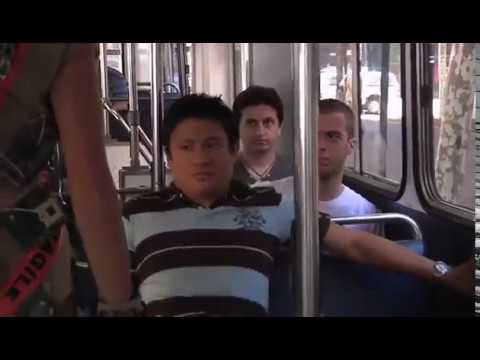 From Australian show Hungry Beast. LSFW. (via Axepose)
Smuuuuuuurfs!!! Bloody Smuuuuuuuurfs!!!
(via Wyld Stallions)
Featuring Christopher Walken and Jack Nicholson.
Description of the video quoted from britanick.com
A sentence or two crediting the authors of the video.