Love this series. (Thanks Amory)
Pecunia olet in this short comedy film by Marco Aslan, where our hero ultimately discover his superpowers (which incidentally is the same superpower shared by pornstars, prostitutes and Justin Bieber).
Watch Dollar Bill.
dir. Spike Jonze, James Murphy
(via antville)
The video for Health's We are Water is a grotesque take on a cliché of horror movies (and music videos too!) The music video has been directed by Eric Wareheim (of Tim and Eric) and produced at Funk Factory.
Watch We are Water.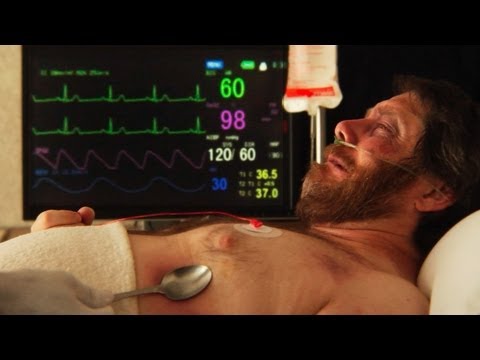 The Horribly Slow Murderer with the Extremely Inefficient Weapon by Richard Gale.
Hello there!
Today, No Fat Clips!!! is celebrating the birth of Beakus — a new animation production company based in London — with a long series of posts. Here's a little extra for Tickleboothers.
Steve Smith, founder of Beakus and previously at Sherbet and Trunk, wrote, designed and directed Stufffed, a five episode series for the web portal of BBC Comedy Extra. Episodes one and two are online; even though they're about a kid and his teddy bear, you should better watch it in private, as the thumbnail above might have made you realize. Definitely not in the Playful Innocence category…
Watch Episode 1: Lady Bear Bear.
Watch Episode 2: Circus.
And then head over to No Fat Clips!!! for more Beakus, with the works of Bluna, Leigh Hodgkinson, Matthias Hoegg and more Steve Smith.
A series of five funny idents for television station Melody Aflam tells the truth behind Braveheart, Dances with Wolves, Titanic, Rocky and Seven.
Created at Leo Burnett. Directed by Mohamed Hamdalla at Lighthouse Film.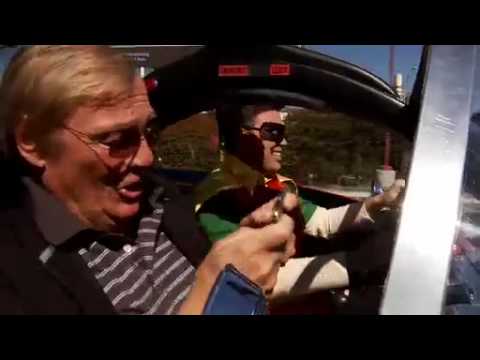 via James Wignall
Go and multiply!
Watch Money Porn on NFCs or watch it as Flash Video
Would you choose Wolverine's claws? Or his mutant healing?
Watch it. (Flash Video)
How wrong could possibly be a commercial. Well, when kids are involved, there doesn't seem to be any limit…
Watch it. (Flash Video)
This construction worker is ready to nail your wife. Starring Nathan Fillion and Aria Giovanni and directed by James Gunn.
PG Porn is the new web show for people who love everything about porn… Except the sex.
Watch it. (Flash Video)
via Giavasan
A music video about how annoying Macs can be sometimes. And man boobs. "You gotta check it out if you're into being tricked by Internet videos."
Watch it. (Flash Video)
Half Russian History allegory as told through an old zombie movie made in the Soviet Union, and half animated Soviet Propaganda posters.
A music video directed by Tom Stern for the Russian band AnJ.
Watch it as: MPEG-4 – Flash Video