I can hardly explain what it is. From NYT Lens blog:
"You're going from making iconic images to creating narratives," he said, "but there is less of a narrative capacity in 60 seconds, so you need to create something like a poem that can lead your imagination."
They are all weird oddities in their own way. Michael Douglas is the creepiest. One could write an epic novel based on those sixty seconds. Anthony Mackie's piece is also a standout. Matt Damon is a welcome sight. James Franco, well, that makes sense.
See the entire collection here.
Go check the teaser and trailer for Life of Leopold, the new film by Victor Solomon.
Svein Berge and Torbjørn Brundtland of Röyksopp, respectively as a sleeping hobo and an old man, spent some time in Barbieland. Promo video for Senior, directed by Andreas Nilsson.
Watch it on No Fat Clips!!! – Vimeo – Youtube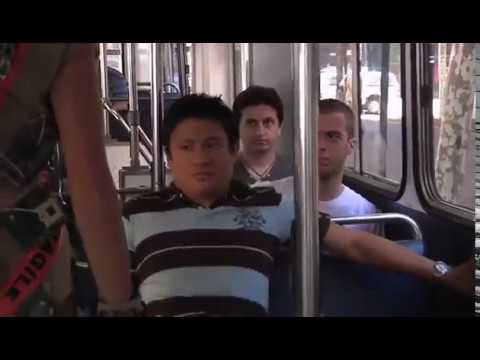 From Australian show Hungry Beast. LSFW. (via Axepose)
Smuuuuuuurfs!!! Bloody Smuuuuuuuurfs!!!
(via Wyld Stallions)
A series of five funny idents for television station Melody Aflam tells the truth behind Braveheart, Dances with Wolves, Titanic, Rocky and Seven.
Created at Leo Burnett. Directed by Mohamed Hamdalla at Lighthouse Film.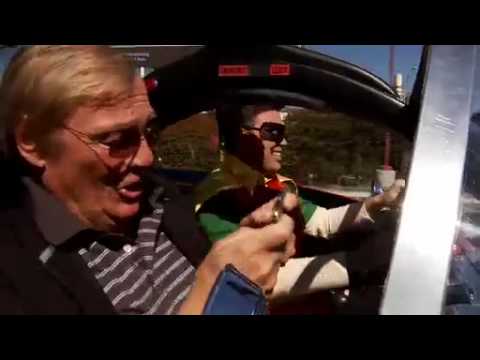 via James Wignall
The rise and fall of the most influential music band of the 80s. Kind of.
Directed by So-Me and Machine Molle.
Watch I Think I Like U 2.
Basel, 19 April 1943. Doctor Albert Hofmann, a chemist, is cycling home after a day's work in the laboratory. This episode has passed into legend, associated with the discovery of the effects on the human psyche of LSD.
A Bicycle Trip is the amazing short film by Lorenzo Veracini, Nandini Nambiar and Marco Avoletta, three students of the Centro Sperimentale di Cinematografia.
Watch A Bicycle Trip.

Study: Most Children Strongly Opposed To Children's Healthcare
Seems like a fun road trip.
I love this. Every time they cut to Cramer, puppies play in the background which causes the audience to laugh. Perfect.
I cannot resist. I am sorry.
Update: Stephen Colbert does his impression.
Some of my favorite dance choreography from last year was in Beyonce's Single Ladies video. SNL spoofed it to perfection.