You will love this story.
Excellent questions by Jon Stewart and honest answers by Barack Obama.
Holy Moly!!!!! I think I will lean towards evil and too stupid to care.
Newly signed Biscuit Filmworks director Aaron Stollar directed four hilarious spots staring Tom Cruise and a crapload of other stars for the MTV Movie Awards 2010.
Glossy has the whole package. Check out Les Grossman Show Opener, Risky Business, Hair and Wedding. Full credits are here.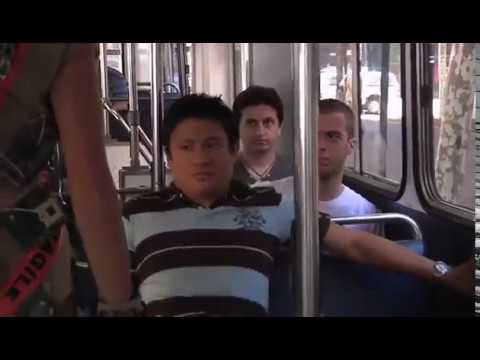 From Australian show Hungry Beast. LSFW. (via Axepose)
Jump to two minutes. It is friggin' hilarious. This is from a while back. Thanks Maggie!
More clips available down on the side here. Just fantastic. I doubt they can bring this over to the US as easily they did with The Office.
Great episode. No choice but to embed the entire thing (works only in US).
Part one.

Part two.

If you want to skip to the meat.

Lady can't read and lying comes easy. Dangerous combo. Wondering where all the talk about death panels come from, well here ya go:
Part Two:
I miss Howard Dean. Can you think of a better guy that had the balls to do and say what he believed in?
Obama reacts to reports he is being too weak in his statements about Iran: