The first half is so haunting. Lovely lovely work. Using multiple channels/screens can be tiresome but this adds up. No image or screen trumps the other, they work together in unison.
Watch it (that link will surely change so it will need updating).
Stories within stories.
NSFW. Thanks Mags.
Svein Berge and Torbjørn Brundtland of Röyksopp, respectively as a sleeping hobo and an old man, spent some time in Barbieland. Promo video for Senior, directed by Andreas Nilsson.
Watch it on No Fat Clips!!! – Vimeo – Youtube
Music video for :papercutz's single Do outro lado do espelho (On the other side of the mirror) directed by Javi Devitt.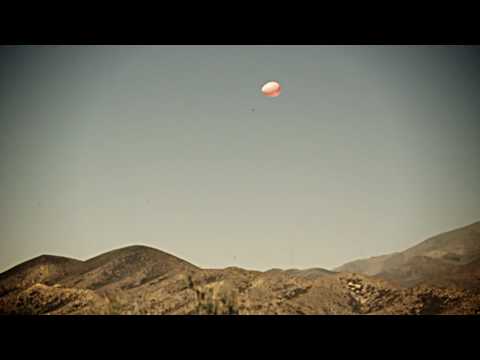 The ending is beautifully tragic. Thanks for taking such bold chances.
Seriously, what the hell is this? Stick around, it gets real weird real fast.
More of the live song/filmmaking here.
The esoteric music video for Strange Enough, directed by Lorna T and Studio Giblets, produced by Terence Teh, and featuring the original artwork of the brilliant Brazilian Stephan Doitschinoff AKA Calma.
Watch Strange Enough.
Switch to fullscreen, it is gorgeous. Powerful stuff.
After hearing work from 'The American Dollar' we really felt the urge to create a music video for one of their new songs. Inspired by the music we had the idea of making a decaying world. One single cameramovement from left to right, showing a landscape, looping 9 times. Day becomes night and even the seasons go by. After we finished the production, we decided to reverse the whole video. This gives you a seamingly happy end, but you know what's going to happen. There are no lyrics and we did not pay attention to the title of the song, we just felt this was the right thing to do.
(via Andy Coon)
Watch it. (Dir. Alessio Fava)
Lovely song, fun video.
Can be found here. Thanks Linda.
Watch it. (dir. Pierre-Luc Racine)
The end of the world as we know it isn't in this music video directed by Megaforce.
Watch Solitude is Bliss.