Feels like a slice of a larger movie. (via EOSHD)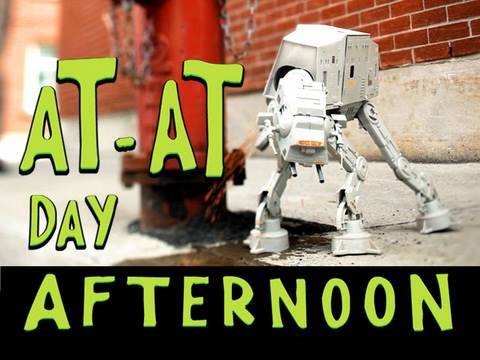 Captures my little guy perfectly.
This is old but I just saw and laughed my ass off! Thanks Mags!
Sad and hilarious when the kids snaps about the oil sticking to her feet.
(via Duncan)
A woman (Alison Bruce) and a man (Alistair Browning) are in love. They trust each other. And everything else flows from that. But what happens if that trust is broken? What can a relationship survive? And when we are left alone, how do we live with our regrets?
Watch Us. (Dir. James Blick)
25 days, 34 films, 1 tribute by Leandro Copperfield.
Can't resist Carl Sagan's voice and timelapse combo. Via Gruber.
Pecunia olet in this short comedy film by Marco Aslan, where our hero ultimately discover his superpowers (which incidentally is the same superpower shared by pornstars, prostitutes and Justin Bieber).
Watch Dollar Bill.
Strange things happen in Subway Time, a fantastic animated short film by Dongzhen Li, student of the Beijing Film Academy. Some of you will also enjoy watching the the making of featurette.
Watch: Film – Making of (via Directors Notes)
Classic education videos from the 50's altered for the modern world. Great idea combined with perfect execution.
More loveliness from Mister Sharp here. Via Metafilter.
Some astonishing imagery from Frank Beltrán. Compression is very harsh on some sequences, but whatever…
Wow! World champion freediver Guillaume Nery dives into pure darkness.
(via Duncan)
"The Hapless Antiquarian" is a filmed homage to the macabre tales of American author & illustrator Edward Gorey. written, directed, photographed and edited by Anthony Penta. Starring Scott Hoye.
Submarine Channel presents Being A Fish In Japan: "Whimsical tales from fish obsessed Japan". A "minimovie" directed by Mischa Kamp and Mascha Halberstad and consisting of five segments, posted below, with a nice stop animated title sequence.
Watch it. (Dir. Alessio Fava)