I miss Howard Dean. Can you think of a better guy that had the balls to do and say what he believed in?
Kuroshio Sea – 2nd largest aquarium tank in the world – (song is Please don't go by Barcelona) from Jon Rawlinson.
Fascinating!
Matthias Sturm-Blood And Thunder from Tobias Stretch.
More from Tobias Stretch.
A film that offers a reflection on addiction: we see the characters struggling, trapped in the gears of mechanisms, in the proper sense, which they can't escape.
Short animated movie by three students of the Ensad: Marie Opron, Léonard Cohen, David Martin.
Watch Accro.
Melody Z is an intimate short film portrait of the nightlife generation in Shanghai, 2006.
Li Wei, a young sexy night flower working in a trance music club, lives together with her DJ boyfriend. The two live a nightly existence of dreamy trance music and colourful neon light.
A short film directed by David Verbeek.
Watch Melody Z.
inside/out from eranhill.
flight patterns from Charlie McCarthy.
I am not a sci-fi fanatic. But holy sh*t. This looks great!!
SCINTILLATION from Xavier Chassaing on Vimeo.

Study: Most Children Strongly Opposed To Children's Healthcare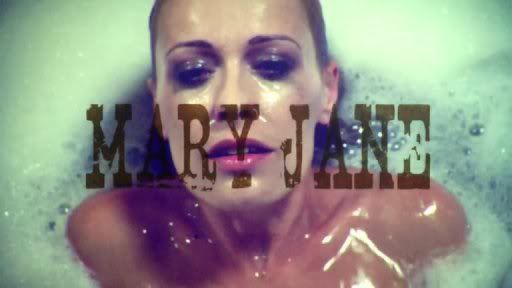 Lee Van Cleef is my DJ
What does a beauty pageant and spaghetti westerns have in common. Well, apparently, the soundtrack since Francesco Calabrese did this unofficial spaghetti cut of his promo for Dieter Schöön's single Mary Jane (from the album Lablaza), starring Simona Nasi.
Steel Life from Mathieu Gérard.
Utterly breathtaking.
Niagara Falls in Motion from Matthew Wartman.
In case you are wondering, music from Little Miss Sunshine.

New Live Poll Allows Pundits To Pander To Viewers In Real Time
Otherwise titled "CNN, we kiss butt!"