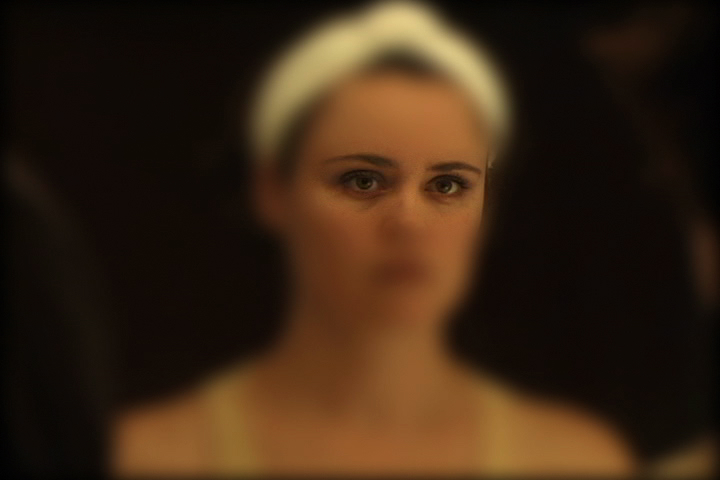 Part one of a series of Blurring video podcasts. Everyday stuff, everyday conversations and all that drama it carries.

Credits:
– Her – Kelly Cook
– Him/Writer/Director – Ajit Anthony Prem
I am trying to push the video podcasting envelope!
Watch it (and post comments there)
Ready are you? What know you of ready?
You have heard the song before, right? It was on that flash animation, or in that lip syncing video you found on YouTube… But you must have heard it.
Well, with this (long) post, we'll go at the source, and finally see the original performers at work. Then, with abundance of examples, we'll examine the Internet phenomenon in all of his forms.
Where unspecified, the file format is Flash Video, hosted on "embed sites" like YouNoob, Google Video and the same.
Introduction
The question is: is the Internet really made for porn? Well, only the future will tell. Sorry, I mean: Futurama will tell. (MP4, or Flash Video here)
Chapter 1: Avenue Q
Avenue Q is the story of Princeton, a bright-eyed college grad who comes to New York City with big dreams and a tiny bank account.
It is a Broadway musical where almost all the characters are represented by puppets (sort of an alter ego) and almost all of the songs revolve around risque themes like porn.
Here's a recording of Internet is for Porn performed in Broadway (MP4) during the show.
Here's the song performed Live at the International Festival of Puppetry.
And here's the Q-mercial. There's actually a challenge coming up, starting September 1st 2006, for the best fan generated video. If you use your internet for more than mere porn, you should consider entering this contest!
Chapter 2: Numa Numa Wannabees
I don't quite get the whole lip syncing, making faces into the webcam phenomenon. But here's a brother and sister team performing the routine that you may now find familiar. Their website is here.
There's so much more on the Tube: a guy without the chick trying too hard to be funny, a chick without a guy, and even two girls. Oh, and I talked about funny faces?
Chapter 3: Anime Music Video
An AMV is a fan made music video edited from scenes taken from an anime. The most popular is probably The Purpose of Persocoms (MP4, or Youtube here) set on the series Chobits.
But, searching on the Tube, you can find dozens and dozens of AMV. The funniest, in my opinion, is this one taken from Inuyasha.
The other stuff: Vash Loves Porn (Trigun), an Excel and BacchiGuu mash-up, a Naruto version and, for the ones who hate Japanimation, a Teen Titan themed clip.
Chapter 4: Animutation
Animutation is a style of animation invented by Neil Cicierega at age 13. This style of animation is usually characterized by random images of pop culture in sequence with usually (not in this case) foreign music. The animation style is strange, weird, random, and from a creator's point of view it's easy to implement.
Here's the self claimed original Internet is for Porn (Flash) animation by Daniel Berk. featuring Gary Coleman, the Griffins, Britney Spears (or one of her clones) and other poppy idols.
Can't find any other in this genre. Drop a line in case you know one.
Chapter 5: Science Fiction
Where we learn some valuable lessons.
First: Yoda and Obi Wan love porn. Oh yes, they do! So now we know where Yoda heard silly things like "Size matters not" and the like…
Second: The Internet is for XXX man. Finally Storm has a chance to teach class all by herself. And the lesson is about… Well, you know!
Chapter 6: Machinima
Machinima is a new form of filmmaking that uses computer games technology to shoot films in the virtual reality of a game engine.
Not my style but this World of Warcraft (Quicktime) version is pretty hilarious, I must admit. You can find the clip also here (AVI) or here.
Other versions include: the Playstation 2 tech test remix (that edits together previously made videos rather than actual in-game recordings) and the Kingdom Hearts version.
Conclusions
So, the internet is really made for porn? Yes.
Porn, and Get a Mac ads parodies. Oh, look. Here's even a Internet is for Porn/Get a Mac mash-up. Could you ask for anything more?
_________________________________________________________________________________________
Related:
– The Many Faces of Creep
– Buy Avenue Q DVD's or Music on Amazon
The animation in the video is similar to animation from the Betty Boop era. Perfect and wonderfully done.
Yeah, ok, that Grand Theft Auto commercial for Coke is really cool, cleverly done, fun to watch and rewatch.
Anyway, it's not the first one to use the machinima-style. I finally found my old post on M&C, dating back January 2006.
The ad is a PSA for the London Metro Police directed by Ben Dawkins. Not as good as the new one, and it mixes CGI with live action to achieve the exact opposite effect of Smith & Foulkes' one. But have a look…
Watch it. (Quicktime, small)
Download. (Quicktime, big)
A short movie by Love's Richard Carroll about the life and the work of the French artist Gravleur. Can't find much on the net about him, except that he's one of Johnny Depp's favourite.
The movie is good, nonetheless!
Watch it. (Flash Video)
Download. (Quicktime)
Another movie from Carroll: Franglais (MP4)
The graduation movie of Richard "Kenny" Kenworthy, now part of the Shynola directorial collective.
A robotic movie that Isaac Asimov would be proud of. Not like that Proyas' flick…
Watch it. (Flash Video)
Download. (Quicktime)
Other stuff from Shynola: Radiohead's The Pyramid Song and Lambchop's She's a Woman.
Hilarious! Mr. T sings(!) :
Mother, there is no other
Like mother, so treat her right
Mother I always love her
my mother treat her right, treat her right
The video is even more ghastly.
This short needs a lot of patience but in a weird sort of way it is quite beautiful.
The ladies at ShoperoticTV introduce and then explain their new men's accessory: the Turbo Stroker. Not only is this video funny but it is also quite sexy with the girls saying things like "the pearl beads will stroke your shaft up and down" or "you have been doing this for years, y'know, you need a little lubrication there." Oh my, thank you for being so understanding ladies!
Watch it [might not be office safe because of the sexy talk]
p.s. Would any of you actually think of using the turbo castrater stroker?
An online episodic flash video series that a features a superhero with a burnt face. The superhero mythology takes a beating.
Watch it – via Daily Reel
Less stylistic, more concentrated on Dylan. It seems like the iPod silhouette dancers are fading into darkness.
Related:
Subterranean Homesick Blues
"The human form in water through polarized filters and extruded into a flowing masterpiece."
Music video for (or short movie featuring) the song Shaken by Takkenberg & Challis, directed by Mario Cavalli.
Watch it. (Flash Video)
(via M&C)
Adam Sandler does a poor imitation of Charlie Chaplin but still remains funny in this Paul Thomas Anderson (Boogie Nights, Magnolia, Punch Drunk Love) short. Actually, it is more of a Sandler/Anderson joke. It basically features Sandler going to furniture store to get a couch. Yup, that's it!
Watch it – Also another short made during Punch Drunk Love
Another Pixar animation featuring a speaking toy. Cute story but you can clearly see this is an early work by the animation company.
Witty music video contrasting a British rapper with an old fashioned Mom/backup pianist. It does get tiresome after a while though.